Main Content
Section 1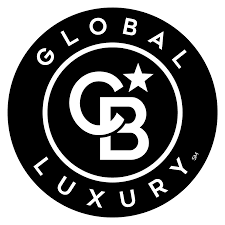 Personalized, Prompt, And On Call Meet
Melanie
Melanie Miller is a Broker Associate with Coldwell Banker with a 14+ yrs. of experience in Central Florida real estate. A Central Florida native, her career began in 2008 in vacation/resort/fractional real estate, and in 2014 crossed over to the residential market. Melanie is consistently ranked within the TOP 3% of ALL Central Florida Realtors, with over 200+ HOMES SOLD across all price points from 80k investment condos to 1M+ residential estates. A Coldwell Banker International Diamond Society award recipient, only given to 15% of Coldwell Banker agents GLOBALLY, a Global Luxury agent; and is a Certified Luxury Home Marketing Specialist designated by The Institute of Luxury Home Marketing. Melanie prides herself on her prompt, personalized, and dedicated work ethic. With a B.S. in Business w/a concentration in Marketing/Professional Sales from UCF, Melanie is thoroughly versed in ALL facets of real estate, from property management, long term buy and hold, fix and flip, short-term/seasonal/air b and b investments, real estate investment analysis, first time buyers, simultaneous home sale and purchase, relocation, and luxe properties. She is highly experienced in negotiations and getting the buyer the right home at the right price, as well as proper effective modern day marketing strategies for home sellers to achieve maximum exposure and top dollar.
Melanie understands the value of timing of the market, effective pricing strategies, and cutting edge marketing techniques. She not only consults the home seller through every step of the process, she also takes an active engagement in presenting the home at its maximum potential.
Read More +
Section 5
What People Are Saying Reviews And
Accolades
This was the first and only agent that helped me find a home. All of the other agents I had contacted regarding a rental just showed me the rental I was inquiring about. Melanie informed me of all other available rentals within my budget and with similar options. She made it very easy and stress...
When we look for an agent, we look for someone who isn't just "nice" or "friendly." We want what we call a "ball buster." We want someone who isn't afraid to do the dirty work and push everyone along in the process. A lot of agents say "Oh, that's the other agent" or "oh, we...
Melanie Miller is a highly efficient Realtor!!! She helped to make what could have been a tedious and stressful process, into an exciting and joyous one. Melanie understood our wants and our needs and worked diligently in finding my family, the home of our dreams. Melanie is the peoples Realtor because she cares about her...
We were totally new to the area and had no clue for where to even start looking for a home. We were referred to Melanie and told her we really needed someone in 3 days to hopefully find a home to buy/build, AND home to rent. She was totally up to the challenge and did...
Melanie Just finished helping me purchase my new home. Looking back, when in just beginning the process of looking at properties, after the first house or two she was able to pick up very easily on what my individual tastes are, as well as more of what I was looking for, mostly without even asking!...
I had many complications during my home buying experience. Had it not been for Melanie, I don't know what I would have done. More than being dependable, she cares about her clients getting EXACTLY what they want. If you want someone that will work for you day and night during your home buying process, you...
As an out-of-state buyer, I found Melanie's expertise of local markets invaluable in targeting exactly what I was looking for. As my Buyer's Agent, her negotiation skills are top-notch and I would certainly use Melanie again for my future real estate needs....
Melanie was very helpful in helping me to find me exactly what I was looking for in a Home. She was able to help me all the way though the home buying process and was always there for any questions. What separated Malanie from the other agents was her knowledge and open availability to meet...
Melanie went above and beyond with all aspects of the purchasing of our new home. She was always punctual and extremely skilled in negotiations! she was the ace in my pocket, there is no other agent I would ever use....
TOP 3% Of All Central
Florida Realtors®
Trulia Award Top 1% of
Agents 2015
Coldwell Banker Int'l Diamond Top 15% of CB
agents worldwide
Top Agent Sold By Units 2016
Premium Properties
Elite Top Producer 2017
Premium Properties
TOP 3% Of All Central
Florida Realtors®
Trulia Award Top 1% of
Agents 2015
Coldwell Banker Int'l Diamond Top 15% of CB
agents worldwide
Top Agent Sold By Units 2016
Premium Properties
Elite Top Producer 2017
Premium Properties
TOP 3% Of All Central
Florida Realtors®
Trulia Award Top 1% of
Agents 2015
Coldwell Banker Int'l Diamond Top 15% of CB
agents worldwide
Top Agent Sold By Units 2016
Premium Properties
Elite Top Producer 2017
Premium Properties
Coldwell Banker Int'l Diamond - top 15% of
CB agents WORLDWIDE